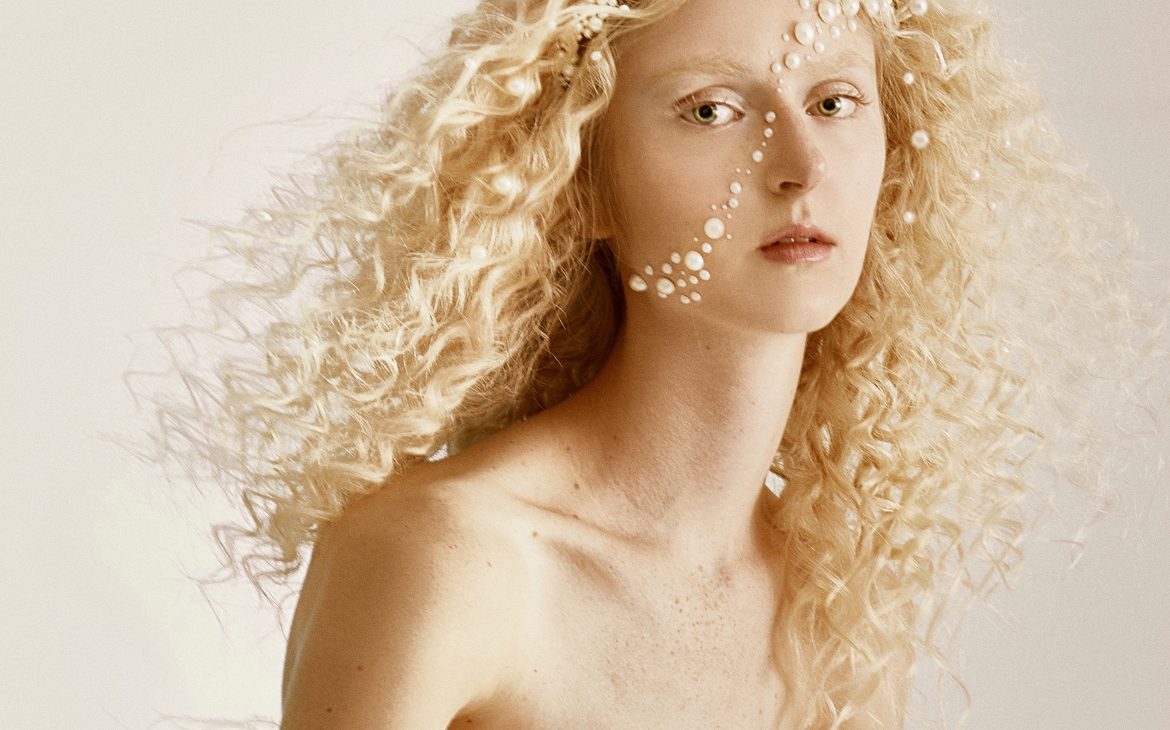 ce.les.tial (adjective): positioned in or relating to the sky, or outer space as observed in astronomy.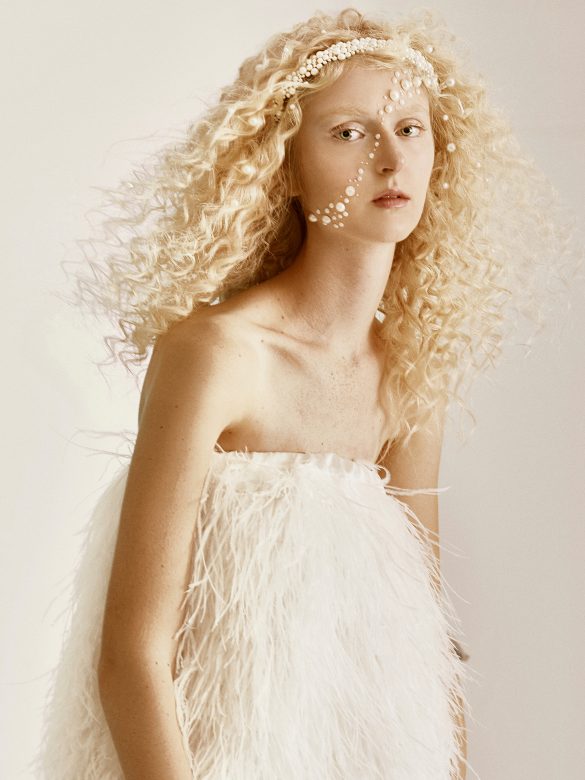 Every time we work with Photographer, Skye Lin, we know that most likely the sky (pun intended) will open up and angels will sing. Recently, when we've worked with her, she picks models that have lighter brows to aid in the "alien-like" makeup look we create. The mood boards are always artistic and creative, and we are eager to bring them to life.
For this look, the model (Sam June), had naturally straight hair so Corie used a small iron, and lots of heat protectant, to give the illusion of naturally tight curls. The makeup was to be very fresh, illuminated, with brows fair and soft. To give the lashes definition, while keeping them light, I (Erica) used clear mascara.
Skye wanted us to use pearls for this look. We had just been to IMATS Atlanta that weekend so I was excited to use the new Crystal Ninja, by Kellie DeFries, that I just purchased. Skye was specific that she wanted to make sure that the pearls "were one with the model" and not just randomly placed on her. She had also provided us with a headband that was decorated with pearls, so once Corie finished the hair, she placed that on top. I began placing all of the pearls on Sam's face, and tried to follow the natural contours and curves of her face. Once the pearls were on, we had lots of extras, so Corie randomly placed a few on the strands of her hair. Skye ended up putting Sam in a skirt but kept the placement high since it was long enough to double as a dress. The black boots really gave the look a nice edge.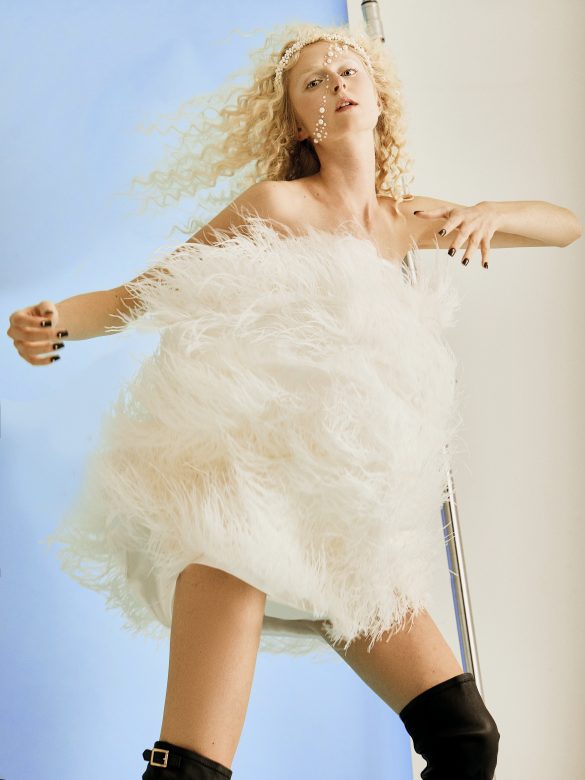 Check out more of our work to see other looks we have created with Skye Lin.
AUTHOR: Erica Ages