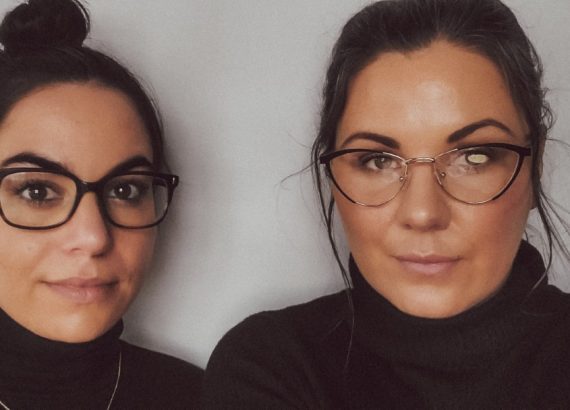 Co-Owners: Erica Ages (Ric) and Corie Britt (Chuck), met as fate would have it, at a commercial shoot in 2013. The two of them instantly clicked, finished their work, and darted over to the photo booth to grab the craziest props and pose together. To this day, chances are, you can catch them at any local networking event doing the exact same thing.
Their creative, positive, light-hearted energies have became the founding ground of what Vigilante Cosmetics is today. It was important to them, that while hand selecting each artist on their team, those artists embodied those same qualities.The beauty industry is forever changing, so Corie and Erica are dedicated to seeking the most current education in the industry, and they train their team with the same knowledge. After all, this team of super-heroes realize knowledge is power.
Each client that comes to Vigilante Cosmetics is met with open ears, informed minds, and skilled hands. Erica and Corie were tired of seeing society pressure people to fit a certain "beauty standard". They wanted to cultivate a team that taught everyone to feel comfortable and beautiful within their own skin: no matter their ethnicity, age, or gender. Here at VC we are saying bye to social norms, and hello to authenticity. "Saving the world, one beautiful face at a time. WE – ARE – VIGILANTE!