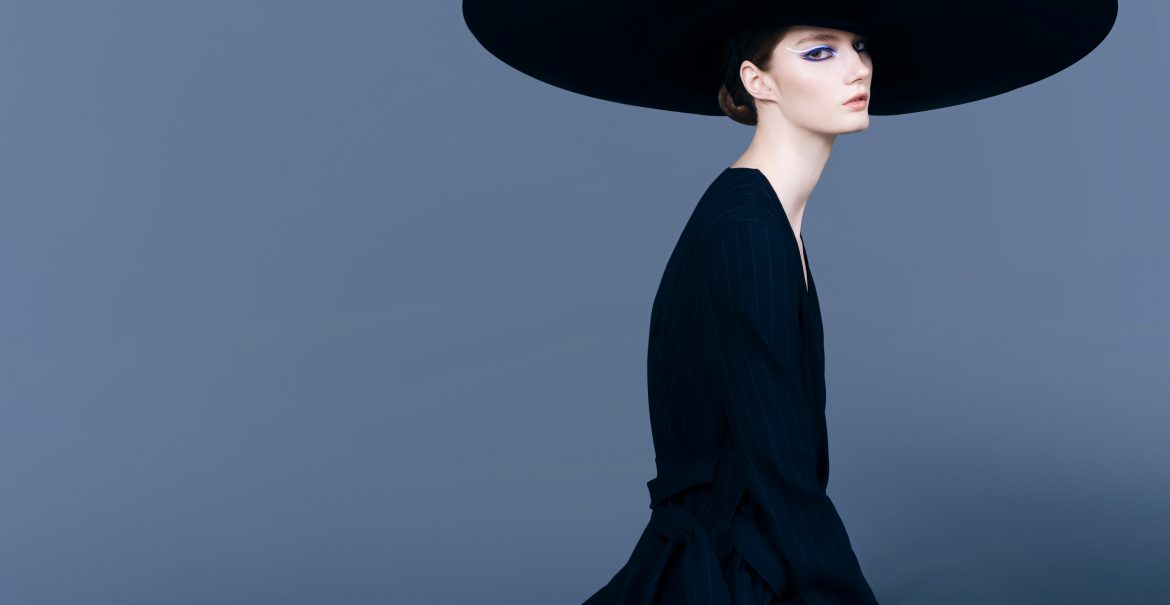 The garments and accessories for this shoot were designed and hand crafted by Yunji Lee. The blue mood that filled the garment rack and the room, had all of us on set in awe of them. Yunji had found ways to pull different shades of blue and a variety of textures into the pieces where they all danced beautifully together.
Skye created a vision board for the beauty looks for each model. For Zoe's look, she wanted smokey eyes at first with soft lips and then I was to amplify the look by adding a "drawn-on" eye element. The inspiration images on the vision board were very bold, opaque, designs that showcased the natural curvatures in the bone structure. So I decided to go with one that played into the curve of Zoe's eye structure. On the rest of her face, I did a very thin wash of foundation while playing into her cheekbones with dimension, no added colors.
For Zoe's hair, Skye wanted it to have a deep part with a very sleek, high-shine, low bun. Cheree delivered the look and made sure to keep the bun tight and firmly pinned to the head so it was not a distraction when shooting from the front. The Alterna Caviar Luxe Shape Versatile Creme Gel really helped keep the style in place and the Kenra Shine Spray really gave the reflection she needed in the hair.
AUTHOR: Erica Ages